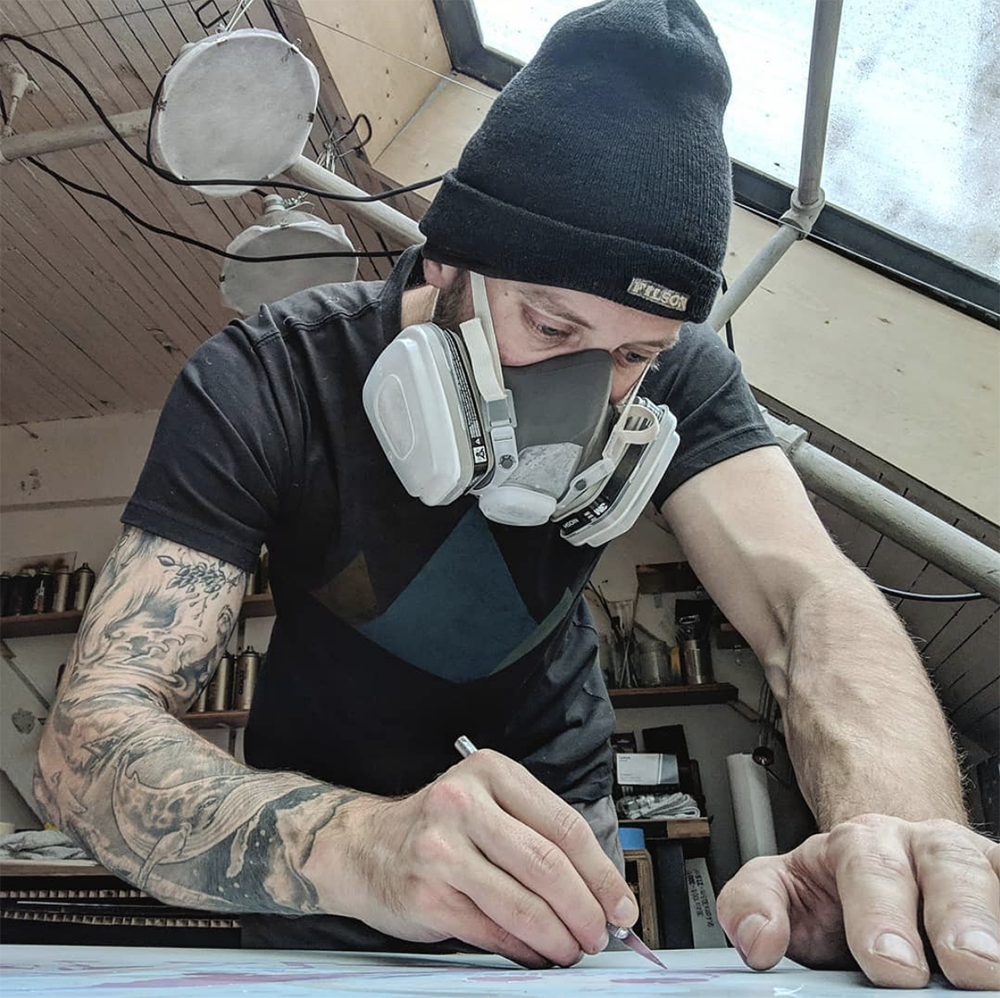 I describe my work as a collection of eclectic, silly, and sometimes macabre stencil art that explores a variety of themes through surreal juxtaposition. Stencils allow for precision in my designs and let me focus on developing conceptual images with myriad subtext and interpretations.
In 2020, as plywood boards lined the streets, I felt it was important to contribute to the community's shared conversations and experiences through non-commissioned murals as often as I could– responding to new and current events– as a means to visually display and encourage empathy, justice, and action.
Among the first pieces to appear in the Pike/Pine corridor on Capitol Hill in Seattle, as well as in the front lines of the East Precinct protests, later CHOP, and beyond, I am honored to have covered topics such as systemic racism, voter suppression, Covid-19, mental health, and more.
Outside of murals, I often focus on painting on Bristol Board.

My moniker is Kreau, like the bird.
I believe art belongs to us all and should be where we can all see it.
Based in Seattle, WA.
Contact me through Instagram: myKreau