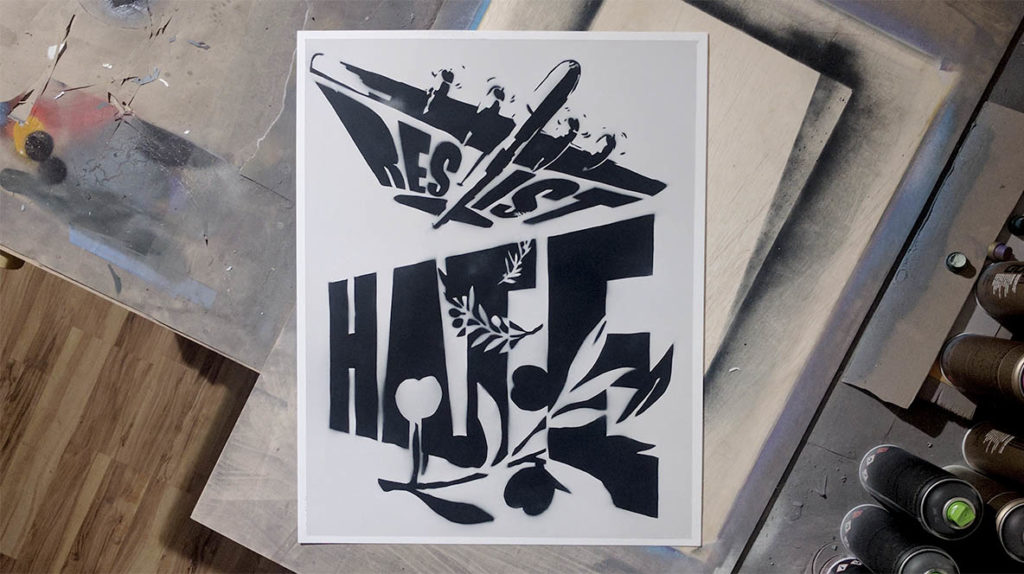 In January 2017, as a response to the ever widening divide in our nation, highlighted by the recent election, I created a series of posters for several events and organizations around Seattle.
Wrestling with my own emotions of the situation, I wanted to create a design that nodded toward a deep anger, but showed that love, peace, and tolerance ultimately must prevail.
I hand sprayed over 100 copies of the design on newsprint for wheat-pasting around town and donated the posters to local grassroots movements that were organizing local artists for non-violent protests, including the J19 Guerrilla Art School with Cascadia Now, Left Bank Books, and few independent folks. I also created about two gallons of wheat paste for the other artists.
On January 21, I had the honor of marching in solidarity at the Women's March on Seattle with an estimated crowd of over 150,000 powerful human beings. I proudly carried the Resist Hate banner through the streets of downtown Seattle.